Archive for May, 2009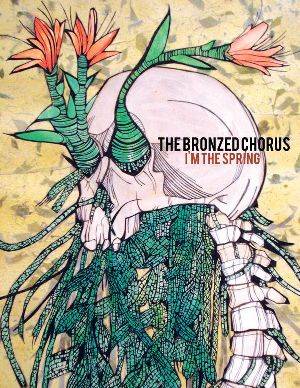 Alright… this was mentioned in an earlier post, but new instrumental band on Hello Sir released their 30 minute debut last month! Hurray! It's a duo consisting of guitar player Adam Joyce and drummer/keyboardist Brennan O'Brien, and judging from youtube, they look pretty cool live.. with or without the local drunken douchebag crowd. Being a duo, the sound could of course lack something, but TBC uses their setup to the optimal effect, special features being multitudes of lightly strummed, layered guitars, intoxicating shifts in volume and loads of reverb.. all done very coherently. You could easily draw a parallel to the initial two-man outfit of Russian Circles, that managed to bring about some of the hardest-hitting, super-focused, technical post-rock I've ever heard. TBC is much less metallic and mathy, though, but they manage just as well as Russian Circles to create a sound that reveals some impressive results when played at adequate volumes. This is both due to skilled, clear production and even more so, the intelligent structure of layers and the sonic spaces they each operate in.
The tracks on I'm The Spring are all quite post-rockish in the traditional sense: Instrumental, guitar, outbursts, buildups, slow-downs. But nowadays when these old methods don't really work, and I find myself yawning at Mogwai, it's quite a relief to see them used in a new setting, with shorter tracks and thus more compact excitement. On a few occasions TBC do slow down quite a lot, but it certainly doesn't ruin the album and seems more of a natural break in the flow of the album than a cheap sentimental trick. Check out the opening track of the album below.. some of the best stuff I've heard this year…
Underpass Sunrise:

The Bronzed Chorus - I'm The Spring
Hello Sir, April 2009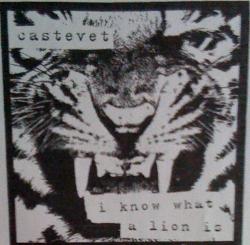 This is what I've recently listened to from U.S. and found interesting.
The Reptilian
Released in March by Count Your Lucky Stars, The Reptilian gave a big boost to my hopes for finding good new music on emusic (also avail. on Itunes). Playing math in the style of Native and Antlers, it's full of creative guitar-work and catchy rhythms, that set a cheerful mood.. together with concise titles such as "I'll Ram My Ovipositor Down Your Throat and Lay My Eggs In Your Chest But I'm Not An Alien".
Imperial China
I was late finding out about Aucan, and now I can say the same about Imperial China from DC. Method EP was released last year. At times it's pumping and minimalistic like Battles and Aucan, but Imperial China can play with a heavier attitude than Battles and lighter, more organic sound than Aucan. Get the EP now, and we won't wait long for the full-length:
We've just finished recording a full length album and will be mixing it over the next few weeks. As with the EP, Devin Ocampo is doing a splendid job of making us sound great. We hope to get a label squared away soon and get the album on the streets this fall.
You.may.die.in.the.desert
My initial reaction was that I didn't need more post-rock at the moment, but this goes beyond post-rock with lots of interesting sounds and less focus on buildups and atmosphere. Bears In The Yukon (2008) is easy to get your hands on immediately on emusic and released on CD. Give it a listen. And they have another one coming up..
Little Kingdoms
Quiet, but full of melodic structure: Little Kingdoms from Pennsylvania deserves attention, because they have a unique style, playing something that could be much louder, adding acoustic guitar and chilling electronics. Their full Willow EP can be downloaded from their myspace.
Castevet
Released a brilliant demo preview of their full length, I Know What A Lion is, which is free btw. Melodic and easy to like with lengthy, intelligent tracks that moves the style back and forth between emo (largely due to the singer) and instrumental, melodic math.
Noumenon
Soon to release a split and playing at Chicago friends Castevet's release party. Two yummy tracks on myspace.
Comments Off

on Recommended US