Posts Tagged 'nantes'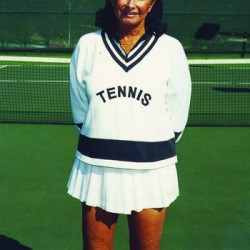 JAJAJAJAJA TASTY WEEEEEE!!

Papaye - Tennis
Kythibong, April 2013
Comments Off

on Papaye Papaye Papaye Papaye!!!!!!11111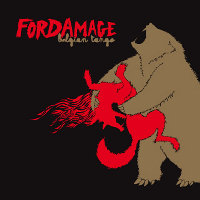 We're eager listeners of anything coming out of Nantes. A common denominator could be something like technical rock wrapped in clean and tight sound, typically mentioning Shellac, Fugazi and The Ex… and quite successfully carrying the sound from back then, and then a bit further.
Fordamage packs lots of interesting elements, ranging just as wide as Shellac does – playfulness mixed with seriousness. As a result, it's hard to get bored, but instead you're strapped in for the full 32 minutes. Guitars are loud, but there's a quiet moment lurking behind every outburst and vice versa. Tight, dynamic etc etc. it seems like Fordamage has been listening to a lot of variety, because you can almost hear jazz and balkan in some passages, everything of course trademarked with a sound that doesn't make the effort blurry – It's focused, and that's probably a result taking more time to write, which really bears fruit for a band in this scene.
So be sure to give it a shot and hang around at their shows in UK, France, Belgium and Netherlands.
Fordamage - Belgian Tango
Kythibong, January 2009
Comments Off

on Fordamage – Belgian Tango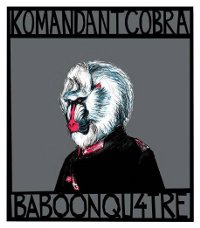 Nantes label Kythibong has an interesting menu these days, judging from which there should be no hesitation acquiring what they put out. This one is a CD release of 250 copies all in cardboard and with an impressively clear silkscreen print featuring the 4th Baboon, a wise-looking elderly baboon with beautiful white hair made by label-mate The Healthy Boy.
Komandant Cobra sounds a lot like 31 Knots, but they are far more a rock outfit, with a flair for moving from quiet guitar sessions to hard-pounced drums all nicely put into effect by a well-fitted production. The track Moi Le Rouquin begins with a pretty hefty guitar riff instantly being backed up with some of the most crispy drumming, I've heard for a long time, reminding me of how the new Papier Tigre and Shellac sounds, too. They keep playing like that for a few minutes until slowing down and adding lyrics. And this part might sound surprising at the first listen, because singer Emmanuel Ligner puts a lot more effort into beauty than aggression — done too by 31 Knots and Frank Shinobi, but K.C. dares to sound even sadder at times.
In general it's a really nice effort, and maybe they slow down a bit too often for my taste, but heck; Tracks like Fish, Moi Le Rouquin and We Get Astray reveal a strong outfit, and let's hope to see them finding their way around Europe.
Komandant Cobra - Baboon Qu4tre
Kythibong, December 2008
Comments Off

on Komandant Cobra – Baboon Qu4tre