Archive for December, 2008
We need information! And if you happen to come across something newsworthy then please confess to news@pinnaclemagazine.tv.
Here's some examples of news: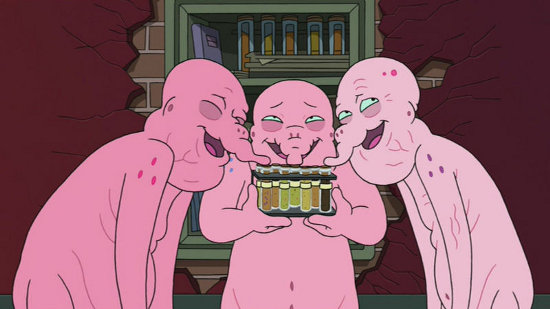 Comments Off

on Feed our sprunjers!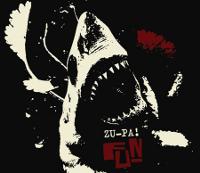 Let's face it, after listening to Zu-pa! of the Finnish band Fun, you'll know what their favorite bands are. Schizophrenic hooded madman singing, evil bas playing, dissonant guitar, weird but powerful rhythms… Fun plays noise rock like the Jesus Lizard and Shellac. Even the production of the album is a like. No surprise with Steve Albini himself as the record engineer. But frankly, I couldn't care less, 'cause they do it well, very well indeed.
The album starts of with incoherent rambling and ravaging, just to make things clear. After 10 seconds it's followed by the almost completely instrumental "Get in There, Frank!". It's the soundtrack of hyperactive bouncing nut jobs with rabies-induced foam spilling from their mouths. And yes, that's a good thing.
One of the best songs is "Hold it Close". Damn I love this song. The nervous and fast drum playing, the driving bass, the madman singing… It all just begs for a white isolation chamber with cushioned walls.
It's not just hyperactive bouncing though. A lot of the songs are much slower and Shellac like. But it's just as insane. Instead of a raving madman, you'll get a cold, calculated, serial killer mumbling in himself. Or that weird guy who keeps staring at you with that grin on his face. The bass is plain evil, especially in "I've Got a Truck", the drums are twisted, the guitar is dissonant, and the singing is the voice of insanity. As it should be. If you like twisted, unsettling, noise rock… If you are a fan of Steve Albini's music and  the Jesus Lizard…  Or you ever wondered how psychosis sounds like… Then get this album!
FUN - Zu-pa!
If Society, 2007
Comments Off

on FUN – Zu-pa!
After a great show at the Effenaar, The Melvins decided to play a gig in a bar close to it the next day. Pinnacle Magazine was there and had a little interview with the guys.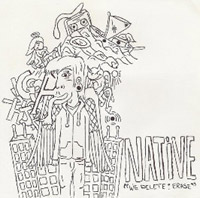 Nothing like a fresh, young sound. Nothing beats the fact that we're young and can be so for as long as we want to.. just play the right records, and you'll still be having babies at 80. Play the right music, and you'll be recording a two great EPs and touring almost nonstop within the first year of your band life.
Second one was just re-released as CD and LP on Sargent House – probably because it's so great. Take label-mates Maps and Atlases, lump in some Foals, a greater portion of something else (let's not try too hard to define them) and you have Native. They play with an equal amount of young skill and an elderly patience for building songs into longer instrumental dramas, and though their yelling lyrics can seem like play at times, there's also a pure energetic, passionate statement in there. I like Marvins Revolt and their democratic solution to figuring out the singer. Let's all yell in harmony.. and play brilliant music at the same time. My only dissatisfaction about Native, I guess, must be the single yelling sessions. If you wanna compensate for not being loud enough for screamo you've gotta have at least 3 guys yelling.
Native - We Delete; Erase
Sargent House, November 2008
Comments Off

on Native – We Delete; Erase [EP]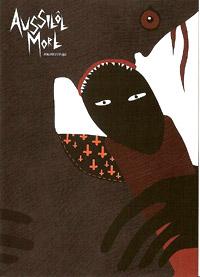 Let's just say that competence might actually be the most relevant criterion in a genre where innovation is left as a rather hard task due to the number of contesters we've seen trying to go everso heavy, slow and monumental. Screamo played at half the speed.. should I call it sludge? Post-rock? Who cares. If you know Envy, you know where I'm going. Opener Mort Mort Mort is very sludgy. It's a storm blowing massive sonic waves at your bay. You get caught, hang on and wait for the eye of the storm to arrive and remind you just how precious those moments of calm beauty can be. The storm sets in again, does its routine and finaly leaves. You see the sun just before it sets.
I've been looking forward to this debut album for some time now due to the beautiful artwork and tracks posted a couple of months ago, and finally getting down to business with it, I'm left quite satisfied, but also a little disappointed of the fact that it might not be album of the year. It has some very strong moments but also recalls Daitro and Amanda Woodward too much at times — or maybe that's a good thing. Up to you. Sounding very similar to Envy, they didn't create a similar album, but instead chose to go in a little more refreshing direction with more grooves and more distinction between the moods of their songs.
Aussitôt Mort - Montuenga
Level Plane Records, November 2008
Comments Off

on Aussitôt Mort – Montuenga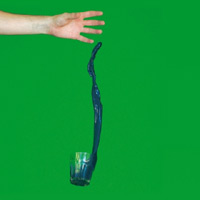 The ATP 2008 at Minehead was barely started when Papier Tigre opened it at 5 PM. Not a lot of people came out, and 7 months later they only count 600 listeners at last.fm!? Such a shame. But maybe they're in for it this time.
Two guitars and a drummer. A well-known formula, although I still hear people go BUT THEY DON'T HAVE A BASS! They don't need one. Deal with it, this band can fill both your living room and the Pavillion Stage at Butlins.
Nothing much has changed since the debut. They still sound amazing, and having progressed vocally and in terms of songwriting this album has grown on me as much as the old one and is reaching further heights as I'm writing. Before it was the rhythms and the riffs keeping things afloat, but the songs are of such a high quality now, they could do acoustic sets… not that they should. I still find a few passages here and there going nowhere, but I can accredit that to the fact that there's enough texture even in those few less exciting moments. Go listen, and pickup the debut while you're at it.
Papier Tigre - The Beginning And the End of Now
Collectif Effervescence, November 2008
Comments Off

on Papier Tigre – The Beginning And the End of Now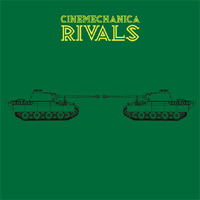 Let's kick off our reviews section with a petit apéritif. After extensively touring Europe with their debut The Martial Arts you might have heard of them. And a brilliant debut one might add. The follow-up is exactly what you'd expect from a band that seems to know its own sound and capabilities both live and on record: Now they seek to go a bit further, adding another drumset and changing into a more instrumental outfit on 3 lovely new tracks.
On the opener Hero/Protagonist you'll recognize their sound: A feel for the balance between atmosphere and harvesting math-points on skill and creativity. Adding lyrics on the second track Rivals, they seem to be stating the obvious: Are you disconnecting me? (…) It hurts. Nothing wrong with a bit of lyrics, as long as they don't get in the way of the rich instrumentation. Closing the EP is the 6:38 long Kurosawa which takes them to their peak. Live and on Martial Arts I was especially fond of the over 10 minutes long combination of Take me to the hospial and Get out of here Hitler, and this is exactly what I find on the last track, swirving from burst to burst, pause to pause. Not bad, not bad at all.
You can tell good music from the audio playback it requires, and Rivals truly unfolds in your headphones. This is where the drumkits come alive and you really feel that stereo wasn't invented for pure bling. If this was an experiment to see what happens with another drumkit, they had me fooled.. sounds absolutely natural. Damned to miss their double-drumkit tour.
Cinemechanica - Rivals [EP]
Hello Sir, October 2008
Comments Off

on Cinemechanica – Rivals [EP]
In this first part of the Shellac interview, Steve Albini about songwriting, squirrels, Johnny Cash, Metallica and more…
Camera: Dennis Hurkmans
Interview/editing: Ralph Lindsen
Mission of Burma playing the song 2wice, live @ Villette Sonique Paris.
Camera: Ralph Lindsen
Audio: Olivier Olry
Comments Off

on Mission of Burma: 2wice
A report of the carte blanche for Shellac night @ Villette Sonique 2008. Live footage and interviews about Melt Banana, Bottomless Pit, Mission of Burma and Shellac.
Featuring Steve Ablini and Mission of Burma.
Comments Off

on Villette Sonique 2008