Posts Tagged 'bottomless pit'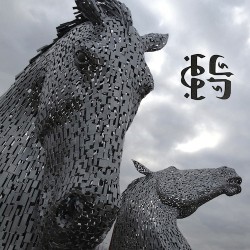 YES THERE IS!!! And it's called Shade Perennial. If you don't know them, think classic 90s like Silkworm (whom they formed from), Sebadoh, Sea and Cake, Built To Spill and the likes. It's really wonderful.
Comments Off

on Is there a new Bottomless Pit LP?
Alright, first of all That Fucking Tank from Leeds released 2 new tracks from upcoming Tanknology. Everything this band did is sold out for good reasons, so it's about time they manufactured a new product. I'd already post a review of how great this album is, but I haven't listened to it.
Pass Montagne is releasing a bunch of savage math-rock tracks on Africantape in April. Two of them already up on the French band's on myspace page.
Also Africantape related… Three Second Kiss from Italy, they released some good stuff and are now touring the U.S. with Shellac and Bear Claw (who btw. are writing new songs). That should be about the highest thing achievable in this genre.
The defunct Silkworm, that has found new life in Bottomless Pit, is not forgotten and never will be forgotten. There even seems to be a consensus that Silkworm is a band with so much musical depth, that they will outlive their contemporaries and find even greater popularity in the future. And that's why there's a documentary coming out called "Couldn't You Wait? The Story of Silkworm". The movie has been under way for 3 long years now, and is in post-production. It features tons of interviews with band members and all the great people surrounding it: Steve Albini, Jeff Tweedy, Greg Anderson and Stephen Malkmus just to name a few. The director, Seth Pomeroy, writes on his blog that we can expect it within a few months.
Comments Off

on News update IV
A report of the carte blanche for Shellac night @ Villette Sonique 2008. Live footage and interviews about Melt Banana, Bottomless Pit, Mission of Burma and Shellac.
Featuring Steve Ablini and Mission of Burma.
Comments Off

on Villette Sonique 2008