Posts Tagged 'cologne'
Comments Off

on PTTRNS debut album preview + Axes hype themselves some more
Comments Off

on PTTRNS – Strong Talk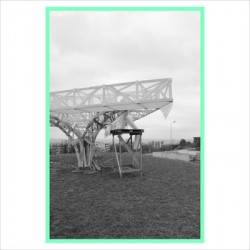 Altin Village & Mine have finally released Urban Homes' debut Centres. And that's quite significant, not only because it's been long awaited since the 2011 demo, but also because this project seems like the natural companion of PTTRNS, Airpeople and the likes, breaking new grounds, charting new lands. It's music with movement, progression and reflection. But these are not confused or scared people, they embrace whatever human activity brings about and create a sound for that, not for your own personal sake, but in a much broader sense. It's a contemporary soundtrack that holds both past and present.
And it's one of the best releases of '13.
Vimeo video clip for Ayran Gifbek Mersi*) 6:10
*) If you wonder what the song title means, here's my guess: Ayran is Turkish yoghurt, gifbek is Dutch for poisonous hemlock, and mersi is latin for being drowned or overwhelmed. So that should make it pretty clear.
Urban Homes - Centres LP/CD
Altin Village & Mine, March, 2013
Comments Off

on Urban Homes – Centres