Posts Tagged 'papier tigre'
Comments Off

on Wouldn't you like to walk into your living room and see this?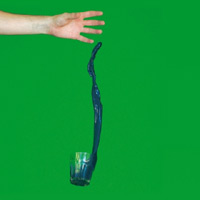 The ATP 2008 at Minehead was barely started when Papier Tigre opened it at 5 PM. Not a lot of people came out, and 7 months later they only count 600 listeners at last.fm!? Such a shame. But maybe they're in for it this time.
Two guitars and a drummer. A well-known formula, although I still hear people go BUT THEY DON'T HAVE A BASS! They don't need one. Deal with it, this band can fill both your living room and the Pavillion Stage at Butlins.
Nothing much has changed since the debut. They still sound amazing, and having progressed vocally and in terms of songwriting this album has grown on me as much as the old one and is reaching further heights as I'm writing. Before it was the rhythms and the riffs keeping things afloat, but the songs are of such a high quality now, they could do acoustic sets… not that they should. I still find a few passages here and there going nowhere, but I can accredit that to the fact that there's enough texture even in those few less exciting moments. Go listen, and pickup the debut while you're at it.
Papier Tigre - The Beginning And the End of Now
Collectif Effervescence, November 2008
Comments Off

on Papier Tigre – The Beginning And the End of Now