Archive for February, 2009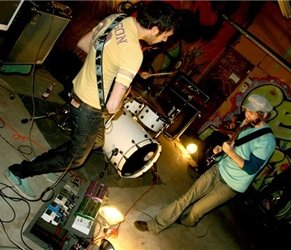 New Alarma Man songs have been posted on myspace. Big cheers – great tracks!! Still no news of the release date, though.
The Andalusians, founded by former Del Cielo member Basla Andolsun, released single Do The Work on Dischord.
Antarctic is a jazz inspired math-rock outfit from Florida formed in 2006, releasing a really well-made demo in 2007. It's full of guitar melody, rhythmic patterns etc., but overall the compositions feel more intuitive than experimental, which is what caught me. So, imagine something like Antlers and Native, but with more traditional power. There's a really good reason to be excited about their full-length debut coming up on Hello Sir in spring (hey, that's soon!!). Here's what they leaked to this hungry, savage blog reporter:


Our music has definitely changed since our last release. We have had a lot of member changes and have found a lot of new inspirations. Our music really changes styles from song to song.. but I don't think we would have it any other way.

We're putting out a new album in the Spring with Hello Sir Records. Full length baby. We're re-releasing our older stuff because we've made a lot of changes. We have some newer songs as well : )

We've definitely put alot more time into the music for this album. We're all really excited for it to be released.
Comments Off

on News update #3
French jazz/post-rock outfit Fago.Sepia are following up 2006's brilliant "L'âme sûre ruse mal" with a new record said to be out soon on label aposiopèse. This February they're touring with Pennies, unsigned British band sounding much like American Football.
A new detail has been revealed of the Tortoise album: It's still untitled, the songs are still untitled, but yet they managed to promise us: April 21.
Temporary Residence has released the new Maserati/Zombi split, and it's pretty damn okay. A 7″ split by Bonnie Prince Billy and (you guessed it!) Young Widows is ready for pre-order, and Mono has done their first ever official video.
And now the big news: The new From Monument To Masses is set to be released on Golden Antenna: 13th March. The title is "On little known frequencies", and there will be 500 copies on 2xLP. Maybe it's a good idea to pre-order. And here's the cover art btw.
Former members of Black Eyes have formed Mi Ami, who've released a remix EP on Touch and Go and will have their full-length out February 17th. Definitely something for fans of Black Eyes.
Update: Golden Antenna posted a new track for FMTM, and we now know that Dim Mak will be releasing the CD world-wide, and Golden Antenna will have the limited 2xLP for Germany, Austria and Switzerland.
Comments Off

on News update #2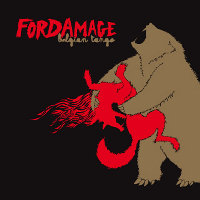 We're eager listeners of anything coming out of Nantes. A common denominator could be something like technical rock wrapped in clean and tight sound, typically mentioning Shellac, Fugazi and The Ex… and quite successfully carrying the sound from back then, and then a bit further.
Fordamage packs lots of interesting elements, ranging just as wide as Shellac does – playfulness mixed with seriousness. As a result, it's hard to get bored, but instead you're strapped in for the full 32 minutes. Guitars are loud, but there's a quiet moment lurking behind every outburst and vice versa. Tight, dynamic etc etc. it seems like Fordamage has been listening to a lot of variety, because you can almost hear jazz and balkan in some passages, everything of course trademarked with a sound that doesn't make the effort blurry – It's focused, and that's probably a result taking more time to write, which really bears fruit for a band in this scene.
So be sure to give it a shot and hang around at their shows in UK, France, Belgium and Netherlands.
Fordamage - Belgian Tango
Kythibong, January 2009
Comments Off

on Fordamage – Belgian Tango