Archive for March, 2010
Need a reason to upgrade your hifi? Here's one. And here's a video with a different tune… they didn't give it a title… so let's call it This Band Is Cool, And Btw. Criminals Can Sometimes Be Victims And It Certainly Helps To Have A Pro Mugshots Stylist. Kerretta (New Zealand) sounds promising, they're releasing on May 28th on Golden Antenna. I hope they'll stick to the stuff from the aforementioned mp3, and maybe skip the Raised Fist-like parts.. it's confusing.
Comments Off

on Post-rock with an MTV video from the 90s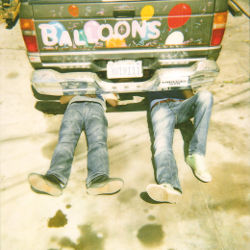 Room 204, Balloons – out on Kythingbong soon on LP+MP3 and Stiffslack on CD. link
UPDATE: New Redneck Manifesto preview track "Smile More" here.
Comments Off

on Very important releases that demanded an update on an otherwise hibernating website