Archive for July, 2010
So the album We Recruit from Swiss band Ventura is out, and a 7″ on which they recruited / scooped David Yow (that guy who's in The Jesus Lizard) is also out. Ventura's style is hard, slow and potent.. a good environment for Yow. At first site it does look like an odd project.. why is Yow hanging out with 3 young guys in Switzerland? Musically it makes a lot of sense. During his visit in Lausanne, this short was made:
Comments Off

on Ventura recruits
After the demise of Mclusky one of the two bands risen from it's ashes was Future of the Left. Singer/guitarist Andy 'Falco' Falkous and drummer Jack Egglestone recruited Jarcrew's Kelson Matthias for bass and there it was, a band that kicks even more arsch than Mclusky. But after 5 years and two albums, Kelson has decided to quit the band.
Is this the end of FOTL? Thankfully, no. Falkous on the FOTL website:
Future of the left is still a band, a thing, the centre of our unremarkable lives and continues, if anything, with more effort and furious pride than ever before.
For the time being Steven Hudson (Kong/Oceansize) will be taking over bass. But there is more. FOTL have recorded a few new songs with a fourth member. On the website Falkous writes he was making songs for a side project but "it all ended up sounding so perfectly like where Future of the Left should have been going that it seemed ridiculous to not combine the two." He has yet to reveal who the fourth member is but his roles are "to play guitar and act like a fucking maniac."
We'll have to wait and see with these changes mean for the music of FOTL. But the last big change worked out pretty damn good.
More info at http://www.futureoftheleft.com
Manchasm by Future of the Left
Future of the Left -
,
Comments Off

on Gosh darn it! Future of the Left down to two members, wait, back to four… what?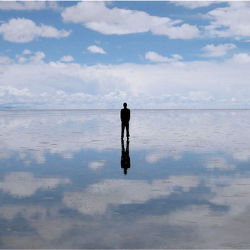 Apparently a little 6-man band from Connecticut made a self-released EP last June, put it on bandcamp for free and pressed 100 copies, that deserve selling out.
The sound is tight at times and shows off a big, but well-timed and balanced group, at other times a bit more like a jazz-jam. They sound similar to their contemporaries from Antarctic and Enemies and their predecessors in Pele, embracing a light-weight sound with charismatic, playful instrumentation. The cool new thing about Fugue, is that they have a broader palette of instruments than most bands in this genre, where often the most appreciated skill is to get the more out of lesser instruments and band members.
It's 17 minutes packed with driving melodies and explosive outbursts, but nonetheless doesn't seem too calculated, as they embrace enough genres to be both entertaining and emotive.
Fugue - Ancient Glass EP
self-released, 2009