Archive for August, 2009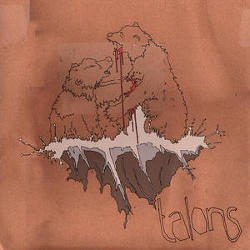 Just available from Big Scary Monsters is the debut single from Talons. You can listen to it on myspace or buy it on emusic. They've already got some rec from major magazines, so let's see if they take it mainstream or continue to sound a bit odd. Mostly it's the very aggressive and constantly playing violins, but they're a welcomed attribution to the delicate and heavenly mix of post-rock and math.
Another thing that should be in your record collection around September 25th is the debut full-length from Airpeople. Listen to the title track Golden City and you should agree that this is a winner. Oil drums… who would've thought. Thanks to Golden Antenna for releasing this. It's on pre-order already.
Comments Off

on Talons – The Pearl 7″
Danish, but out-of-this-world instrumental math-rock Obstacles have mixed and mastered a 7″ and are almost ready to put it out in Denmark on Red Tape. They're still looking for a label outside DK. Compared to the old EP, the band sounds even more powerful — almost as amazing as their live shows. Also, they're touring central Europe in September.
Comments Off

on Obstacles 7″