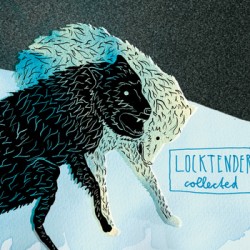 Some nice skramz here for you, the track The White Dam by Locktender, former members of Men As Trees.
Locktender issued the following statement about the upcoming album:
The Kafka recording went fantastic and is definitely the best any of our bands have ever sounded. The record will be mixed and mastered by the end of January. The 12″ will be released by our friends at I.Corrupt and Replenish Records plus one more label TBA and Skeletal Lightning will be doing the tape version.