Posts Tagged 'post-rock'
This is beautiful! Single State of Man sounds a bit like Explosions in The Sky did in the beginning, using 4/4 drives with beautiful clear finger-strummings building up to noisier distorted sequences and then more quiet, more loud… but everything moving naturally and incorporating distant screams. They don't generally sound like City of Caterpillars, but because of their touch of screamo I find that comparison reasonable, since CoC has a lot of post-rockish melody in their quiet moments, but still retaining some pace, that makes it less meditative than post-rock. It's like CoC's quiet moments are other band's loudest moments, and what SSoM does is to play very dynamically so the monumental parts don't arrive with long buildups, making it all less predictable, but at the same time nonetheless monumental.
Currently they're gearing up for a Europe tour with Men As Trees in August.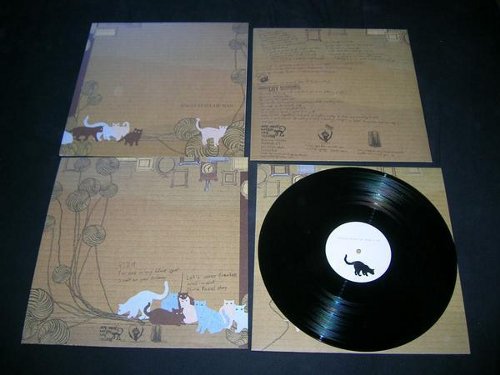 Single State of Man - Single State of Man [LP]
ape must not kill ape / Synalgie Records, June 2008
Comments Off

on Single State of Man – s/t LP