Posts Tagged 'we vs. death'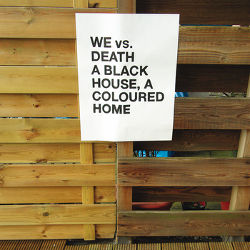 We vs. Death (NL) just went on a little eurotour. At the end of it I saw them in Berlin. One-word review: Stunning.
They're a 5-piece playing almost entirely in minor. It's in the sentimental line of post-rock – but there's enough musical creativity to engage, and more than anything, it works in a live setting. The lyrics are sparse, the trumpet is eerie, but it's fitted as a perfect counter-balance to a heavy and dense foundation.
We vs. Death - A Black House, A Coloured Home
Beep! Beep!, 2009
Comments Off

on We vs. Death